Ingénieur en Traitement du Signal, Informatique et Systèmes
Domaines audio et image
Depuis 2015 : Coronal Audio
Co-fondateur.
Technologies audio immersives
Développement du Codec ARCADE permettant d'embarquer du son périphonique dans un flux stéréo analogique.
Développement de la technologie DuoMic, permettant la capture audio immersive à l'aide de seulement deux capsules de microphones.
Développement du plug-in audio CenterOne édité par Leapwing Audio, ainsi que des technologies qu'il embarque.
2008 - 2015 : Longcat 3D Audio Technologies

Effectif: 3 - 7
Technologies de rendu sonore (captation, analyse, synthèse, transport, restitution) immersif 2D & 3D, produits logiciels à destination de la post-production audiovisuelle, l'industrie et le jeu vidéo, conseil technologique en partenariats.
Développements technologiques et logiciels, conseil, à l'international.
2006 - 2008 : Signoptic Technologies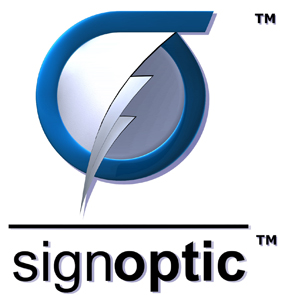 Effectif: 7 - 10
Solutions de biométrie des matériaux à des fins de traçabilité sécurisée pour la lutte contre la contrefaçon et le marché parallèle (marchés réglementés) dans les domaines fiduciaire, identitaire, pharmaceutique, tabacs & spiritueux, luxe.
Développements technologiques, suivi sur site, à l'international. Dépôt d'un brevet.
Parmi les applications rendues possibles par mes contributions à Signoptic :
Keywords
Software engineering: development process management, quality management, unit tests, git, subversion, trac, jira, scrum
Software development: languages C, C++, Matlab/Octave, NodeJS, PHP, SQL, Make, Shell; IDEs Visual Studio, Xcode, Introjucer; Compilers GCC, LLVM, MSVC. Libraries: Boost, Qt, wxWidgets, Juce, gettext(i18n, unicode), WildMagic, Ogre3D, OpenGL, IPP, OpenCV, FFTW; API & SDK design
Audio software development: audio plug-in design, VST 2.4, VST3, RTAS, AAX, Audio Unit, VST hosting
Open Source in a commercial context: symbiosis of commercial licencing and open source community.
OS & Network: OS infrastructure (GNU/Linux, MS Windows, Mac OS X), network infrastructure (OSI model layers), server administration, database administration & replication, virtualization (VirtualBox), high availability (software & hardware RAID, UPS), backup policy
Web: PHP, MySQL, JS, WebSockets, NodeJS, hosting, DNS
Signal & Image: signal theory, signal transport theory, analog signal processing, digital signal processing, machine vision, information theory, PCA, ICA, multichannel audio, multidimensional audio, VBAP, DBAP, Binaural, XTC, Transaural, Ambisonic, FOA, HOA, reverberation
Electronics: analogic, digital, microprocessor structure, assembly languages for m68k & DLX, FPGA/Xilinx Foundation
IP: patents, competitive intelligence
Product design — at a small scale but with great iteration speed: market analysis, specifications, prototyping, industrial design, support & feedback analysis
Réalisations personnelles
Voir la page Projets.
More info
Pour plus d'informations, veuillez consulter mon profil sur Viadeo ou sur Linkedin.